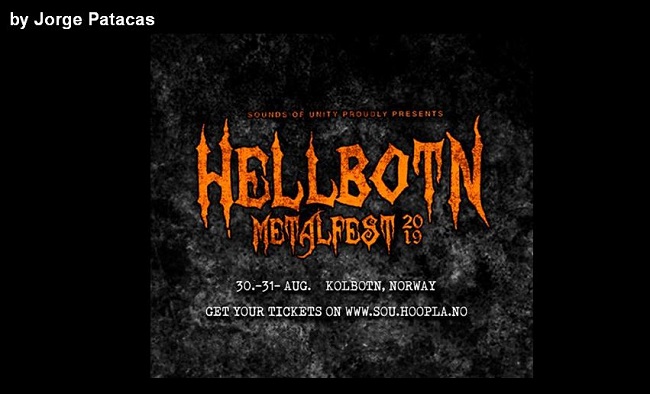 Hellbotn Metalfest started up in 2014 in Kolbotn, the Norwegian city where bands like Darkthrone were founded. It's located approximately twenty minutes by car from Oslo, and it's the hometown for the organizers of the festival. This year's edition will take place at Kolben Kulturhus on August 30 and 31 and the lineup features Cadaver, Carpathian Forest, Mysticum, Mork, Nekromantheon, Nocturnal Breed and many others!
We did an interview with the organisers to get to know more about the history of the festival and all the details you want to know.
RISE!: – Tell us a bit about the story of the festival, how did you come up with the idea of starting with Hellbotn Metalfest?
Hellbotn: The idea for the festival came about when we were booking a show with Aura Noir and we started talking about all the cool bands that came from or had members from Kolbotn and the surrounding areas. We quickly agreed that a festival to honor this would be a cool endevour and just went from there.
R!: – How many stages do you have at the festival? Are there bands playing at the same time or is there only one concert at a time?
H: This year we will feature three different stages. All of friday will happen on the same stage, so there will be no concerts going on simultaneously. On Saturday there will be two larger stages, but we will try to make it so that they will feature bands alternately so that one can get to see as many of the bands as possible.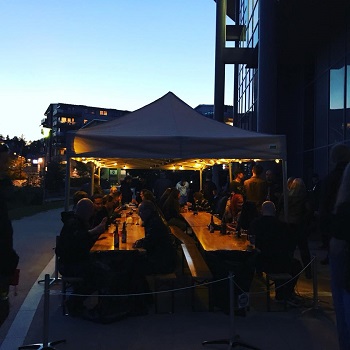 R!: – How did you choose the bands that are going to play at Hellbotn this year? Which criteria do you use in your selection before getting in touch with the bands?
H: We have an active booking group that discusses a lot of ideas and suggestions. There are also a lot of bands reaching out and we try to listen and evaluate as many of them as possible. It is also important to us that we each year feature some bands with some connection to the festival and/or area to keep the spirit of Hellbotn going. We also try to give the audience some bands that they don't get to see so many other places and also help some rising bands that we really think should have a bigger audience. That with the combination of bands with an already good reputation and fan-base has been a winning recipe for us so far.
R!: – Is it possible for an underground band to send a demo and see if there's any possibility of playing at the festival?
H: Yes, we get a lot of requests from small and bigger bands and we try to listen to as many of them as we can. We try to prioritize local bands when it comes to the unknown, since we want to support and give back to the local scene as much as possible. But we don't discourage foreign bands to reach out to us as we aim to book more and more bands from different parts of the world where we see it fitting.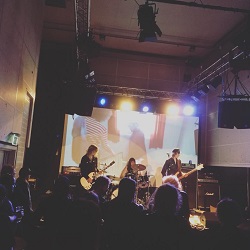 R!: – Are many people working in the festival crew? What size is the main crew or how many volunteers are needed every year?
H: At the base we're five people in charge and running the festival, but we luckily have the great support from about 30+ volunteers each year and we could not do this without them.
R!: How easy or difficult is to arrange a festival like this in Norway? Do you get any financial support from state or sponsors?
H: It is not easy starting out not knowing if people will keep showing up, so we feel really lucky to have gotten such positive feedback from our crowd. We started at a very basic level with a small budget and have been able to evolve and keep it going thanks to support from mainly local businesses. This year we also get some financial help from state/county wich is a huge help now that we are trying to expand.
R!: – What's new in 2019 compared to the previous editions?
H: The main thing is that we're expanding from one to three stages with a lot more and bigger bands and hopefully a bigger crowd. We also introduce a festival-hotel deal this year to benefit our non-local audience. Other than this there will be tattoo artists, art exhibits, bigger bar area and bigger merch booths.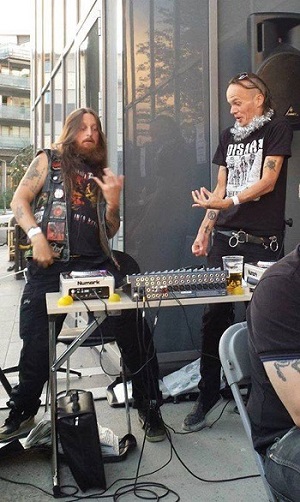 R!: – What would you recommend people who attend the festival to bring with them?
H: A good mood, beer, money and some good friends is always nice for a festival. Maybe also a soothing balm for the neck after a long day headbanging (laughs)
R!: – What makes a festival successful in your opinion?
H: A combination of good and smooth logistics, entertaining bands, tasty beers and a crowd that is up for a hell of a party.
R!: – What are the objectives/expectations for this years edition and the future of the festival?
H: The objective is to give our crowd an as good as possible experience so that they will return and we can keep on putting on this great festival for everyone. We expect the Cadaver comeback show to be a highlight for this year and hope to be able to keep on giving our crowd these kind of exclusive and fun shows.
R!: – Thanks a lot for the interview! You can leave a message to all the readers of RISE!
H: And thank you too! We are honored to be inteviewed for this great zine.
This years edition of Hellbotn Metalfest will be our biggest and greatest so far, and we hope to see all of you there to share this amazing journey with us.
So set the dates Aug.30-31, get your tickets now and we will see you soon.
Love from all of the Hellbotn Crew
Tickets available here!: https://sou.hoopla.no/sales/3098742431