Posteado en
Inicio
el 5 d-03:00 July d-03:00 2019 por RISE!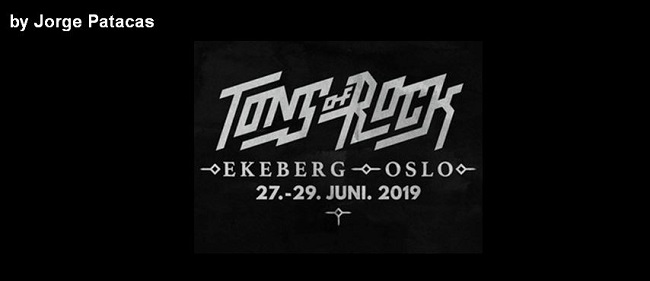 Starting in 2014, Tons of Rock has quickly become one of the biggest and most important festivals in Norway with people from more than 50 other countries visiting as well. Also they always feature bands from different genres, so there's something for everyone no matter your age and musical taste, and that's one of the keys for their success. For its sixth edition, the organisers decided to move the event from Halden to Oslo, using a huge green area called Ekebergsletta located in the Ekeberg area, a few minutes away from the city centre.
OPENING CONCERT – WEDNESDAY, JUNE 26
ACCEPT + KORK (Norwegian Radio Orchestra)
The opening concert was held on June 26th at the Oslo Opera House where the German legends Accept played together with the KORK (Norwegian Radio Orchestra) giving a magnificient concert. They played with the Czech National Symphony Orchestra on one of the main stages at Wacken Open Air in 2017, but this was a different experience being indoors on a really special venue like the Opera House, better known as Operahuset or Operaen in Norwegian.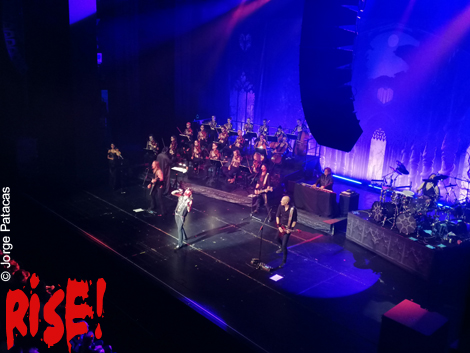 The orchestra (even the director) came out on stage in skeleton costumes and together with a keyboardist, a violinist and the band members they started the performance with some classical music pieces from Mussorgsky ("Night on the Bald Mountain") and Beethoven ("Scherzo" and "Pathetique") and then the vocalist Mark Tornillo appeared on stage to play "Princess of the Dawn", the first Accept song of the evening.
We were able to listen to many of their anthems as well as some of their material from recent years with Tornillo on vocals such as "Stalingrad" for instance. Some more classical pieces were played by the band while the vocalist went off backstage; one of these was the amazing "In The Hall of the Mountain King" by the Norwegian composer Edvard Grieg, which caused enthusiasm on the audience. Another highlight was "Metal Heart" with the crowd singing along its immortal riff. The encore consisted of "Teutonic Terror" from their "Blood of the Nations" album released in 2010, and the long awaited "Balls to the Wall". Approximately ninety minutes of a fantastic opening concert on a Wednesday evening.
Outside it was raining but that didn't stop "Detroit Rock City" from sounding while fireworks came out from the building's roof to mark the beginning of Tons of Rock 2019. Luckily, the weather conditions changed the next day and it was warm and sunny the whole festival.
DAY 1 – THURSDAY, JUNE 27
When entering the festival area, you could see how everything was distributed accordingly, from the food and merch stalls to the amusement park for kids, everything was in the right place. There were also a special tent called Tons of Art where different artists had exhibitions, the camping and press area, and three stages: the main one and two others called Scream Stage and Vampire Stage, named after the works by Edvard Munch, the most popular painter from Norway and one of the most important painters in the world. In fact, there were discounts on the Munch Museum for those who showed the festival wristband at the entrance.
The positive aspect about the distribution of the stages is that you could go from one stage to the other in less than five minutes, so you wouldn't miss any band unless they were playing at the same time.
Leer más »
Tags:
def leppard
,
ekeberg
,
in flames
,
kalmah
,
kiss
,
metal blog
,
metal website
,
metal webzine
,
norway
,
oslo
,
oslo review
,
slayer
,
testament
,
the dogs
,
tons of rock 2019
,
tons of rock 2019 review
,
tons of rock anmeldelse
,
tons of rock ekeberg
,
tons of rock festival
,
tons of rock review
,
volbeat