Posteado en
Inicio
el 14 d-03:00 April d-03:00 2019 por RISE!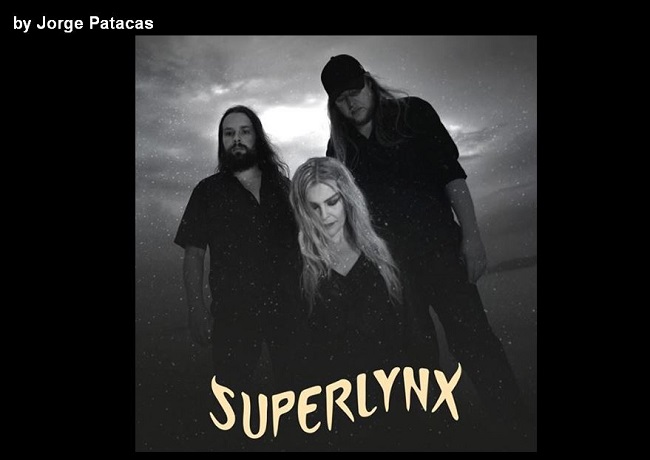 The Norwegian band Superlynx has just released their sophomore album "New Moon" after three years of their debut "LVX". This new effort is getting several positive reviews and the band is currently playing a lot of shows introducing more people to their Stoner/Doom sound with haunting vocals by Pia Isaksen, who is also their bass player. We talked to her as well as Daniel Bakken (guitar) and Ole Teigen (drums) about the past, present and future of the band. Enjoy!
RISE!: – Let's start talking about the new album, "New Moon", which has been inspired by the contrast of light and darkness, can you elaborate more on that?
Pia Isaksen: It was written in a period where all of us had recently been through or were in troubling times, and it has influenced our writing and our music quite heavily. But we wanted to focus not only on the darkness and the hard times, but also conquering the difficulties and getting through it, and coming to a new start.
Ole Teigen: In the personal aspect of it, it's like overcoming your troubles, becoming stronger and accepting your weaknesses. In a more spiritual way, it's about getting over yourself, looking at other people and the rest of the world with more compassion. We are like a big family. Even though we have different stories, we share a lot. It's about becoming free from your own demons riding you, you kinda need to embrace them.
PI: The light and darkness thing also refers to the connection to nature and the universe. It's like a symbol for the things we go through and want to overcome and it's also about becoming light even after the darkest times. Light and darkness have also been almost a constant theme for us since the beginning.
Leer más »
Tags:
doom metal
,
interview superlynx
,
intervju superlynx
,
norway
,
superlynx