Posteado en
Inicio
el 8 d-03:00 July d-03:00 2019 por RISE!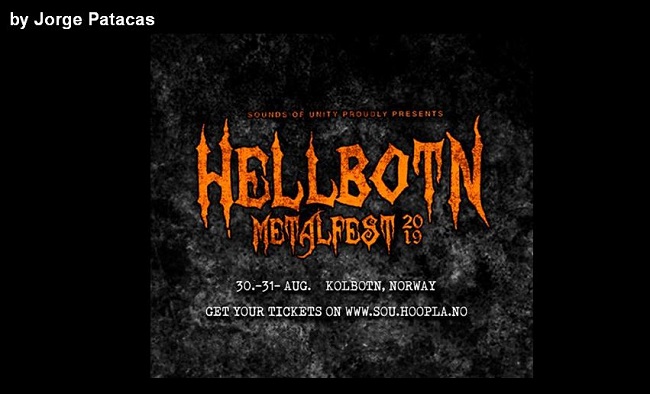 Hellbotn Metalfest started up in 2014 in Kolbotn, the Norwegian city where bands like Darkthrone were founded. It's located approximately twenty minutes by car from Oslo, and it's the hometown for the organizers of the festival. This year's edition will take place at Kolben Kulturhus on August 30 and 31 and the lineup features Cadaver, Carpathian Forest, Mysticum, Mork, Nekromantheon, Nocturnal Breed and many others!
We did an interview with the organisers to get to know more about the history of the festival and all the details you want to know.
RISE!: – Tell us a bit about the story of the festival, how did you come up with the idea of starting with Hellbotn Metalfest?
Hellbotn: The idea for the festival came about when we were booking a show with Aura Noir and we started talking about all the cool bands that came from or had members from Kolbotn and the surrounding areas. We quickly agreed that a festival to honor this would be a cool endevour and just went from there.
R!: – How many stages do you have at the festival? Are there bands playing at the same time or is there only one concert at a time?
H: This year we will feature three different stages. All of friday will happen on the same stage, so there will be no concerts going on simultaneously. On Saturday there will be two larger stages, but we will try to make it so that they will feature bands alternately so that one can get to see as many of the bands as possible.
Leer más »
Tags:
hellbotn
,
hellbotn 2019
,
hellbotn metal fest
,
kolbotn
,
kolbotn metal fest
,
metal fest
,
metal norge
,
metal norway