Posteado en
Inicio
el 18 d-03:00 mayo d-03:00 2008 por RISE!
HAMMER
"No Way Out (DEMO)"
(Independiente)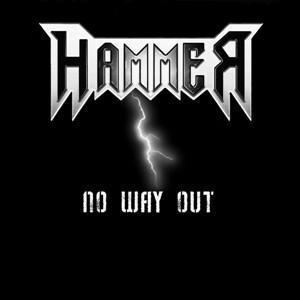 Hammer es un trío proveniente de Roma, Italia, formado en el 2005 luego de que su vocalista Ricchard se alejara de su anterior banda, The Red Rush.
"No Way Out" es su tercer demo, en el cual reafirman su propuesta de combinar los potentes riffs de la New Wave of British Heavy Metal con una fuerte dosis de rock and roll y actitud punk, sin dudas muy influenciados por los legendarios Motörhead. Aquí no hay lugar para temas extensos ni virtuosismos, son diez temas directos de puro rock and roll con un sonido muy old school, que aunque no cuentan con una gran producción, harán mover de sus asientos a varios fans del género.
Para más info y para escuchar algunos temas de la banda: http://www.myspace.com/hammerband
Jorge Patacas.
Tags:
demo metal reviews
,
hammer
,
hammer no way out
,
motorhead
,
new wave of british heavy metal
,
rise
,
rise! metal e-zine