Posteado en
Inicio
el 24 d-03:00 February d-03:00 2019 por RISE!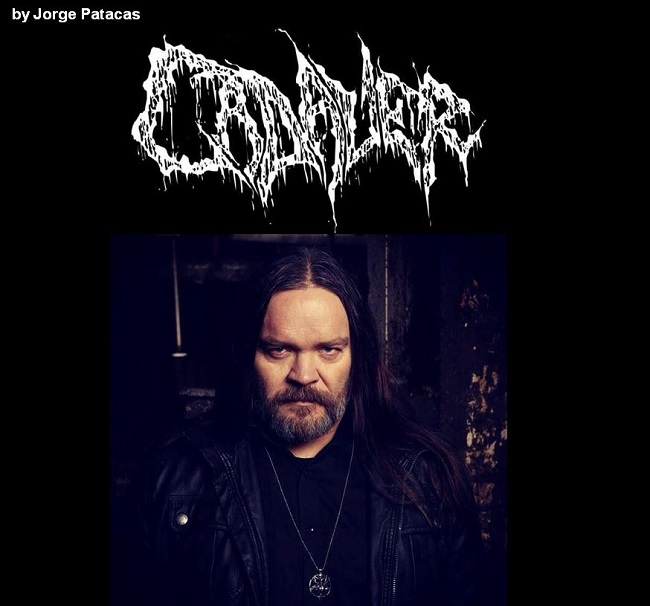 The legendary Norwegian Death Metal band, Cadaver, is back. This time, the mastermind Anders Odden, also known as Neddo, decided to do everything by himself and the band is currently working on a new studio album, so it was a perfect time to interview him. The multi-instrumentalist also plays in Satyricon, Order, Magenta (with his wife Vilde) and has been part of Celtic Frost and Apoptygma Berzerk, just to name a few. He is also a key figure in the Norwegian Black Metal history, since he was there from the beginning, been in the so-called "Mayhem house" a few times and was a friend of Euronymous, so he has a lot to say about this topic too. Enjoy!
RISE!: – You're currently working on a long-awaited Cadaver album, why do you feel it's the right time to do it?
Anders Odden: Because I just had so many ideas to make new music for Cadaver. Since 2012 I've been recording demos. I felt that it was unfinished in the past. I had good lineups before but there's always been some problems, like in any band. So now I've decided not to rely on others but to do it for myself. When I decided that, it came very natural because this is my long-term project that I had since I was 15-16 years old. Maybe I realized this is the kind of stuff that works best where I can be creative and feel like I have something to say where people can pay attention to it as well, so I decided to do it as Cadaver. It would be wrong to call it solo project because it's not really only me, there are others who help me out, but I'm doing basically all the vocals for the first time, which I also did somehow in the past making demos. That's one of the things that happen when you get older, you get more confident on what you want, so it's better to start doing it now than to start ten years from now because I would be too old maybe.
R!: – So what are the challenges you have to face by working this way?
AO: First of all, I thought I would have big challenges or figuring out how to make my voice function within the Cadaver frame. But that was much easier than I thought. I had a lot of experience singing live since 2007 with a project which was called Karaoke From Hell, which is a live band that invites people to the stage to sing classic metal and rock songs, so when I did that I had to sing a lot of songs too to get people in the mood when nobody wants to go on stage. I was doing Motorhead stuff and even Kiss, you know, all kinds of styles live. I didn't do full concerts but maybe five or six songs. Somehow I developed certain style or certain way of doing things, but when I was translating that into Death Metal it was just about figuring out how to do it in a way that I can listen to it without thinking it's me. So when I discovered how to do that, it was fine, I just can listen to that as if it's music, so that's the trick for me really, that solved a lot of problems.
Leer más »
Tags:
anders odden cadaver
,
black metal
,
cadaver interview
,
celtic frost
,
death metal
,
early black metal scene
,
interview anders odden
,
interview neddo
,
metal
,
metal interview
,
norway metal
,
norwegian black metal
,
order
,
satyricon
,
webzine